Patricia DeVeau
Experienced San Antonio Family Law Mediator
Patricia "Pat" DeVeau is a native San Antonion who has primarily practiced family law for twenty-five plus years in San Antonio Texas. She has been a certified family law mediator since 1993. What separates Pat from other mediators is her extensive experience representing mothers, fathers, and children in cases involving child abuse and neglect. A passionate and dedicated San Antonio mediation lawyer, she is committed to helping families resolve even the worst of their issues.
She has a stellar reputation with the Courts in Bexar County and surrounding areas as a Court appointed amicus attorney and Ad Litem representing the best interest of the children. She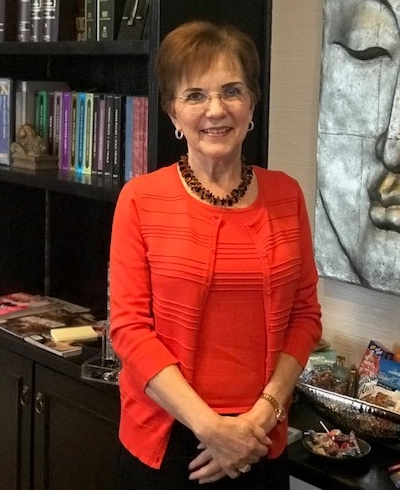 has played a vital role in that regard through her extensive investigation work involving highly contentious child custody disputes. Pat's friendly personality and unique approach with clients lends itself to handling delicate issues involving tough family law matters that must be resolved.
Pat is now mediating at the J. Guerra Mediation Center on a solo mediation basis and as a co-mediator with mediator, Jesse Guerra, on extremely complex divorce/custody matters. Pat and Jesse are true pioneers of co-mediation family law cases in San Antonio Texas.
"Helping families achieve peace and healing, in difficult times, has always been and remains my life's passion and commitment to family law". Pat DeVeau
Education:
B.S. Psychology from The University of Texas at San Antonio 1980
J.D. American University, Washington D.C. 1989
Legal Experience:
Bexar County Assistant District Attorney 1991-1996
Certified Mediator since 1993
Family Law Attorney 1996-Present
Legal Associations:
Member of San Antonio Bar association
Member of San Antonio Bar Association Family Law Section
Past member of Mexican American Bar Association
Past Member of Women's Political Caucus
Honors and Awards:
Named Outstanding Young Bexar County Attorney 1998
Past Board of Director for Bexar County Women's Bar Association
Past Commissioner/Chair of San Antonio Mayor's commission on the status of women
Past Chair of Board of Directors for Bexar County Rape Crisis Center
If you are interested in scheduling an initial consultation with a member of our trusted team of San Antonio mediation attorneys, contact us by calling (210) 366-4529.